Other Civil
Engineering Tests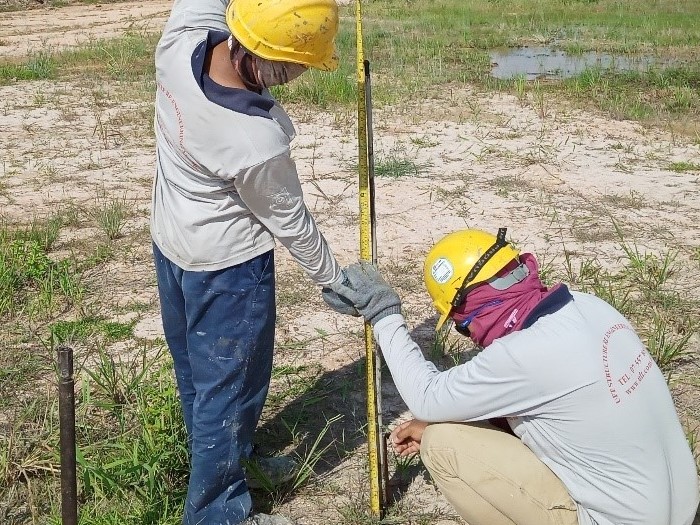 CALIFORNIA BEARING RATIO TEST
The California Bearing Ratio test is performed by measuring the pressure required to penetrate a soil sample with a plunger of standard areas. The CBR test is carried out on soils with a maximum particle size of 20mm. Tests are normally carried out at surface level at depths of between 500-1000mm in 20-30m intervals along the proposed construction centerline.
WATER PONDING TEST
To ensure the waterproofing works were done correctly with unforeseen leakages, water ponding test was run to rule out any leakage. A water in the area and flooding the entire area with 1-3 inches of water. The test may be carried out for period of 24-72 hours depending on the situation.
MACKINTOSH PROBE TEST
Mackintosh Probe test is carried out to determine the bearing capacity which is the strength of the soil. The Mackintosh prospecting tool consists of rods which can be threaded together with barrel connectors and which are normally fitted with a driving point at their base, and a light hand-operated driving hammer at their top.